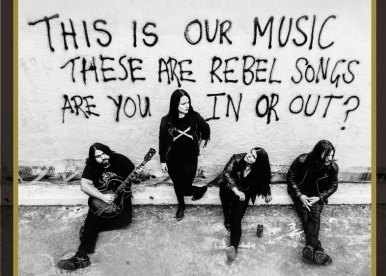 Luego de su exitosa presentación en el 2015, The Magic Numbers regresan a la Ciudad de México para ofrecer un concierto en El Plaza Condesa el próximo 20 de octubre como parte de la gira promocional de su más reciente álbum titulado Outsiders.
Outsiders (2018), es el nombre de la más reciente producción de esta banda inglesa integrada por los hermanos Stodart: Romeo (guitarra solista y voces) y Michele (bajo, teclado y voces); y los hermanos Gannon: Angela (voces, percusión, melódica y xilófono) y Sean (batería).
Conocidos por su peculiar fusión de ritmos, su constante experimentación musical y sus dulces melodías cargadas con la esencia de los años 60, el cuarteto regresa a los escenarios luego de una breve ausencia con 10 nuevos temas, entre los cuales se desprende el sencillo Sweet Divide.
A pesar de ser una agrupación formada en 2002, estamos ante una de esas bandas que revive la esencia melódica de los años sesenta sin dejar de lado la experimentación con ritmos e instrumentos, lo que los coloca como una de las bandas indie más interesantes de la escena.
Durante sus primeros años se dieron a conocer como teloneros de bandas de la talla de Snow Patrol, Travis y Ed Harcourt, hecho que les abrió las puertas de las grandes audiencias y les dio la oportunidad de dar a conocer su primer disco titulado The Magic Numbers (2005).
Los boletos estarán disponibles en venta general a partir de este viernes 20 de julio.