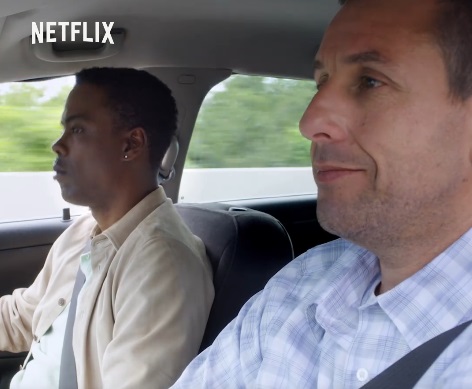 Una mirada exclusiva a la comedia The week of, protagonizada por Adam Sandler y Chris Rock, la nueva película de Netflix, ya se encuentra disponible en la plataforma digital.
Esta producción, que se estrenará el 27 de abril de 2018, cuenta la historia de dos padres que son polos opuestos, y la hilaridad disfuncional que se produce cuando sus familias se reúnen para celebrar el matrimonio de sus hijos.
Por esta razón, se ven forzados a pasar la semana más larga de sus vidas juntos y el gran día no podría llegar lo suficientemente pronto.
The week of cuenta además con las actuaciones de Rachel Dratch y Steve Buscemi. La película es dirigida por Robert Smigel y coescrita por Smigel y Adam Sandler, de acuerdo con un comunicado.