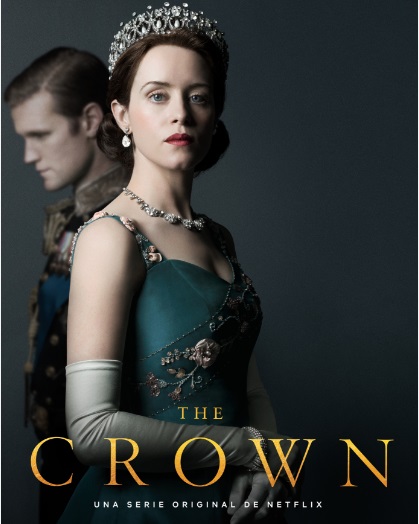 The Crown, serie original de Netflix, cuenta la historia al interior del reinado de la reina Isabel II, cuando el frágil orden social establecido después de la Segunda Guerra Mundial se deshace.
Basada en la premiada obra de teatro The Audience, The Crown reúne al creador y director Peter Morgan (The Queen, Frost / Nixon), al director Stephen Daldry (Billy Elliot, The Hours), y al productor Andy Harries (The Queen).
Comenzando con soldados de las fuerzas armadas de Su Majestad que luchan una guerra ilegal en Egipto y terminando con la caída de su tercer Primer Ministro, Harold Macmillan, después de un escándalo devastador, la segunda temporada da testimonio del final de la era de la deferencia y abre la puerta a la era revolucionaria de los años sesenta.
The Crown continúa con la crónica de los principales acontecimientos políticos y globales que definieron y configuraron la segunda mitad del siglo XX, una serie sin precedentes en su escala, ambición y visión creativa.
https://www.youtube.com/watch?v=JYC2-UUao0w&utm_source=Netflix+M%C3%A9xico+Newsletter&utm_campaign=c89231627e-EMAIL_CAMPAIGN_2017_11_06&utm_medium=email&utm_term=0_633dcc9407-c89231627e-57087161