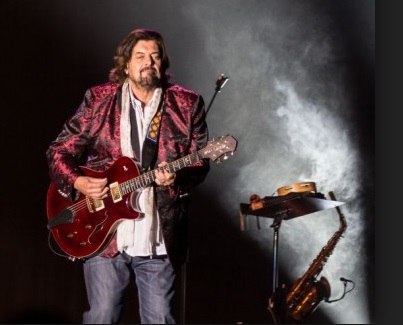 El show The Alan Parsons Symphonic Project, que hace un recorrido por la amplia y exitosa carrera musical de este personaje, llegará el 20 de junio al Auditorio Nacional.
A través de un comunicado, este espectáculo que se presentará con un acompañamiento orquestal conformado por 40 músicos en escena, llevará a sus fans a una nueva dimensión.
Cabe destacar que este músico se unió a Eric Woolfson para crear The Alan Parsons Project.
Alan Parsons es una de las figuras que ha estado detrás de las consolas, siendo creador de muchos éxitos y uno de los pocos que trabajó en los legendarios discos The Dark Side of the Moon, de Pink Floyd y Abbey Road de The Beatles.
En este espectáculo, los asistentes podrán escuchar nuevos arreglos e interpretaciones de temas como Mammagamma, Don't answer me y Games people play, entre otras muchas más.