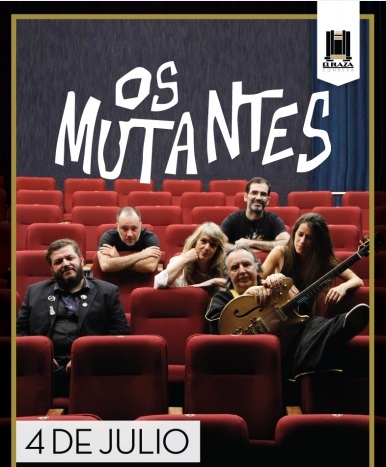 Os Mutantes, una de las bandas más influyentes del rock psicodélico brasileño vinculada al movimiento Tropicália de finales de los años sesenta, llegará a la Ciudad de México para una presentación muy especial en El Plaza Condesa el próximo 4 de Julio.
La agrupación se formó en 1966 por Arnaldo Baptista, Rita Lee y Sérgio Dias. En sus orígenes, Os Mutantes combinó influencias de los actos psicodélicos del mundo de habla inglesa como The Beatles, Jimi Hendrix y Sly & the Family Stone con bossa nova, tropicália, samba y el legado cultural de las vanguardias del arte brasileño del movimiento modernista.
Actualmente, son una de las bandas más conocidas e influyentes del rock en Brasil. Habitualmente son mencionados como una gran influencia para muchos artistas  tanto en Estados Unidos como en Europa, desde Kurt Cobain hasta Beck o Talking Heads.
A lo largo de su carrera, el grupo colaboró con artistas como Gilberto Gil, Caetano Veloso, Tom Zé, Nara Leao y Gal Costa. Durante su época de máxima producción, llegó a publicar cinco discos, antes de que Rita Lee abandonara el grupo para emprender una carrera de solista en 1972.
Los boletos para esta presentación ya están disponibles en la red Ticketmaster.