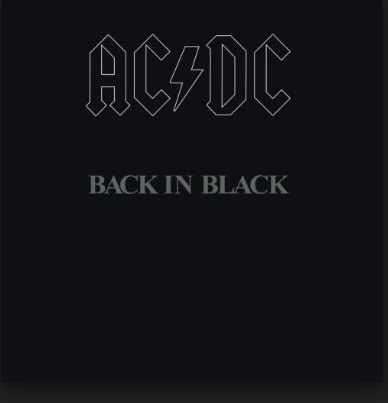 Con motivo del Record Store Day, Back in Black de AC/DC, el tercer disco más vendido en la historia de la música, regresará a las tiendas en formato cassette el próximo 21 de abril.
Este formato será lanzado en una edición limitada de 2 mil 500 copias.
Este material, el séptimo álbum de estudio de la banda australiana, sólo está por debajo de Thriller, de Michael Jackson y Dark Side of the Moon, de Pink Floyd.
La portada del disco (el logo de AC/DC sobre un fondo negro) es un claro homenaje al cantante fallecido Bon Scott.
Sin lugar a dudas, Back in Black (lanzado en 1980), es considerado un clásico indiscutible de la música en general. De este material se desprenden Hells Bells, Shoot to Thrill, You Shook Me All Night Long y Back in Black, canción que da título a esta producción discográfica.