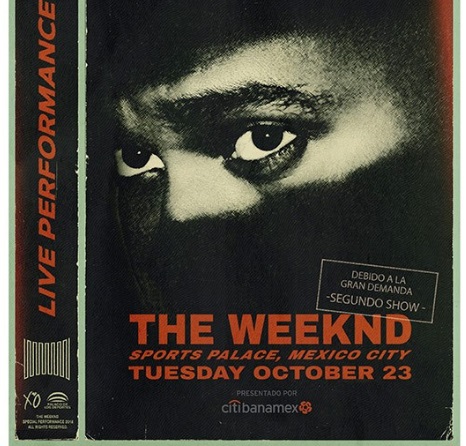 El múltiple ganador del Premio Grammy, cantante y compositor The Weeknd, anunció hoy que abrirá un segundo concierto en la Ciudad de México. Esta presentación será el 23 de octubre en el Palacio de los Deportes.
No sólo eso se presentará en la capital, sino también se anunció como el artista principal para la edición 2018 del festival Live Out en la ciudad de Monterrey, que se llevará a cabo el 20 de octubre del 2018.
The Weeknd recientemente terminó su gira "Starboy: Legend of the Fall 2017 World Tour", y ahora se prepara para llegar por primera vez a México para ofrecer un show muy especial en el Palacio de los Deportes el 22 y 23 de octubre de 2018.