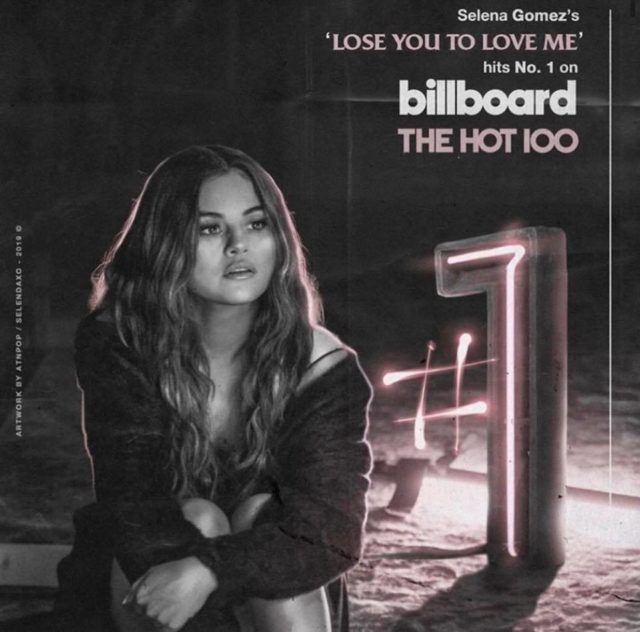 Selena Gomez ha logrado el primer single número 1 en Estados Unidos de su carrera con 'Lose You to Love Me'.
A la artista le ha costado 10 años conseguirlo (su primer single salió en 2009), si bien se quedó cerca en alguna ocasión: 'Good for You' y 'Same Old Love' fueron top 5 y 'Hands to Myself' top 7.
El recibimiento de 'Lose You to Love Me' en las plataformas de streaming ha sido brutal desde el primer día, y el tema está sumando 4 millones de escuchas diarias en Spotify, donde ya ha superado los 82 millones de streamings y es la canción más escuchada en la plataforma solo por detrás del fenómeno 'Dance Monkey'. En poco más de una semana, los streamings generados por la canción que Selena dedicó a Justin Bieber, luego de que este contrajera matrimonio, son absolutamente estratosféricos, pues entre Youtube (110 millones) y Spotify se acerca a los 200 millones de reproducciones, que habrá superado si sumamos las escuchas de Apple Music.