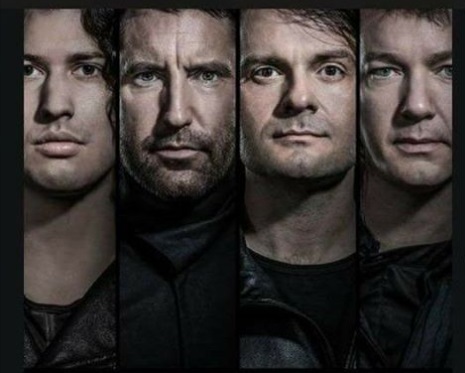 Nine Inch Nails vuelve a la música. La agrupación estadunidense de rock industrial informó mediante un comunicado que lanzará en junio próximo su nuevo álbum de estudio titulado Bad witch.
Este material es el noveno en su carrera y estará disponible a través de las diversas plataformas digitales a partir del 22 de junio, pero ya puede ser preordenado a través de su página oficial en vinilo CD estándar o formato digital.
Bad witch forma parte de la trilogía que inició en 2016 con Not the actual events, y en 2017 con Add violence.
I'm not from this world,  Play the goddamned part, Shit mirror, God break down the door y Ahead of ourselves, entre otros, son algunos de los temas que incluirá este nuevo álbum.
Nine Inch Nails iniciará a partir del 13 de septiembre una gira por Estados Unidos que llevará por nombre Cold and black and infinite North America, tour en el que el grupo escocés The Jesus and Mary Chain, los acompañará.