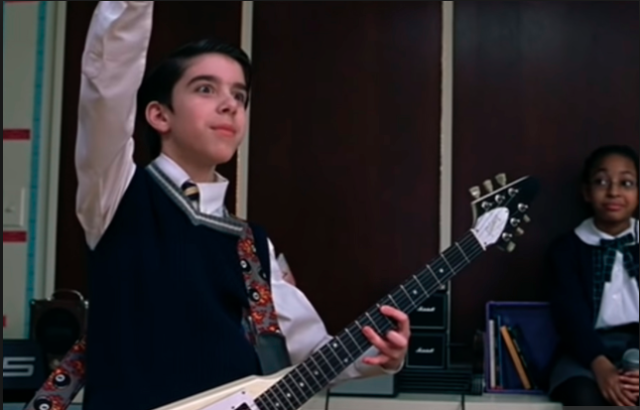 Joey Gaydos Jr., quien interpretó al inocente "Zack Mooneyham" en la película School of Rock al lado de Jack Black fue detenido por robar guitarras en una tienda de música de Florida.
Esto no es lo peor: esta es la cuarta ocasión que lo arrestan por la misma razón en un periodo de cinco semanas p.

El actor hurtó guitarras de gran calidad como Epiphone Les Paul, Fender Stratocaster y una Gibson Les Paul gold top, entre otras, fueron los instrumentos que se encontraron en poder de  Joey Gaydos Jr.
El actor confesó sus crímenes ante la policía y dijo que los instrumentos los dejaba en las casas de empeño para cambiarlos por dinero y, a su vez, usar éste para comprar drogas.
En la película School of Rock, Jack Black interpreta a un músico frustrado que suplanta a un amigo como profesor y se encuentra con un grupo de niños maravillosos como alumnos con quienes arma una banda de rock. Entre esos niños Joey Gaydos Jr. interpretó a Zack Mooneyham, primera guitarra de la banda.