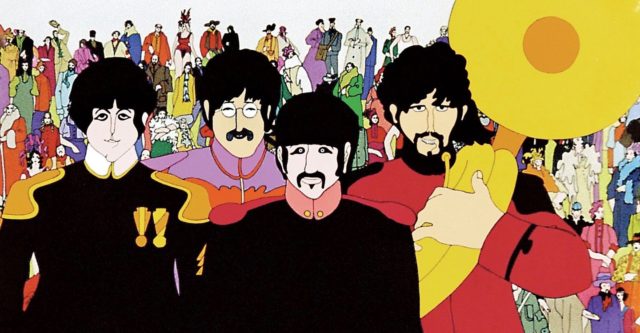 Notición para los fanáticos de The Beatles que se mantienen en casa haciendo la cuarentena para mantenerse a salvo del coronavirus: YouTube estrenará "Yellow Submarine", clásico animado de 1968.
Esta transmisión única y exclusiva será el sábado 25 de abril a las 11 de la mañana (hora del centro de México) a través del canal oficial de The Beatles en YouTube y se tratará de la versión Sing-A-Long (tipo karaoke) de la cinta, la cual fue reestrenada en 2018 con motivo de su 50 aniversario.
Esta es una oportunidad única en la vida porque "Yellow Submarine" no ha vuelto a estrenarse desde entonces y ahora estará disponible para todo el mundo y de manera gratuita. ¡Gracias The Beatles!
Esta cinta incluye muchos temas clásicos, además de Yellow Submarine por supuesto, como Lucy In The Sky With Diamonds, Eleanor Rigby, Sgt. Pepper's Lonely Hearts Club Band, When I'm Sixty Four y All You Need Is Love.

Y por si este anuncio no fuera ya espectacular, el encargado de darlo fue, ni más ni menos, que el mismísimo Ringo Starr:
En este filme de 1968, John, Paul, Ringo y George aparecen en un cameo en live-action al final, junto a los Beatles animados y doblados por otros actores.
Ahora que ya lo sabes, únete a la fiesta amarilla activando la notificación de aviso en el link del streaming oficial de YELLOW SUBMARINE